What we do
Identity Verification
What is identity verification?
Under the Bank Secrecy Act (BSA) all US financial institutions are required to have a risk-based AML program in place, consisting of appropriate customer due diligence (CDD), record-keeping and ongoing monitoring, in order to detect, deter, prevent and disrupt money laundering and terrorist financing.
Identity verification checks are a vital part of any risk-based AML program and must be completed on all customers at the onboarding stage to ensure they are who they say they are. The identity verification process therefore needs to confirm three key things; firstly, that the details provided by the customer are that of a legitimate person, secondly, that the person providing the details is that legitimate person, and thirdly, that those details are not associated with any illicit activities.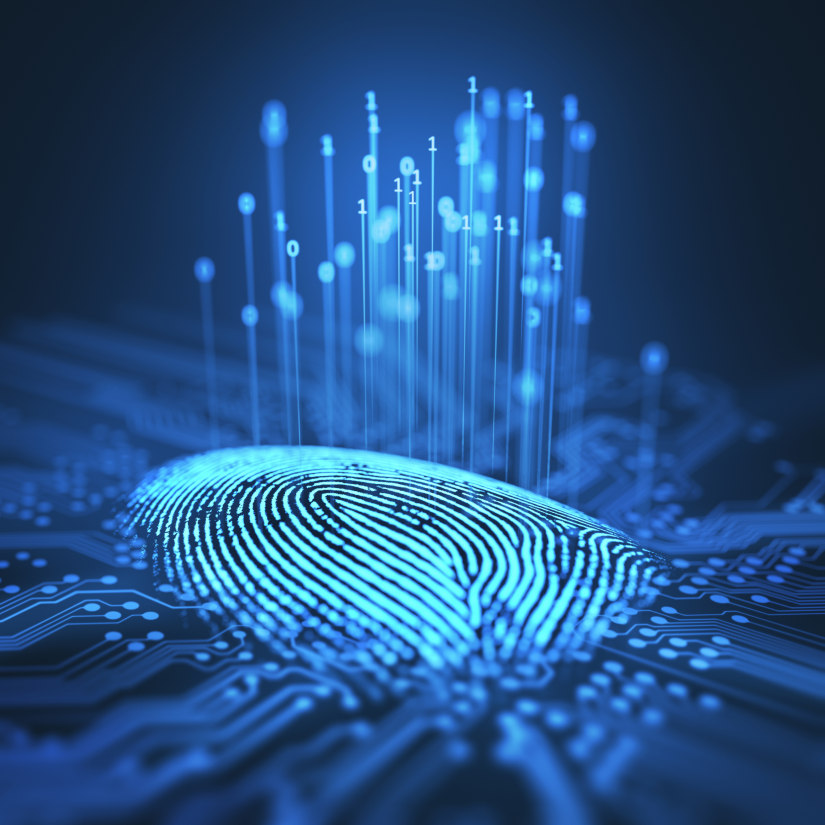 What does the USA Patriot Act say about identity verification?
The USA Patriot Act lays out several requirements to prevent and detect money laundering and terrorist financing. Relating to the verification of identification, the USA Patriot Act determines that a Customer Identification Program or 'CIP' sets out the minimum standards that apply to Financial institutions when onboarding a customer relative to its size and the type of business it engages in. These standards enable the institution to ensure it knows the true identity of each customer.
We can answer your questions about identity verification

What is the CDD final rule?
The Customer Due Diligence Final Rule is an amendment to the BSA and imposes stricter Know Your Customer (KYC) requirements on financial institutions. It aims to strengthen KYC and customer due diligence obligations to improve financial transparency and prevent bad actors from exploiting banks and other financial institutions. FinCEN explains that financial institutions must develop risk profiles of all customers - individual and corporate - and monitor all client data on an ongoing basis.

How do I comply with the CDD final rule?
To comply with the CDD Final Rule financial institutions must have in place appropriate procedures for conducting ongoing customer due diligence. They must also understand the nature and purpose of the customer relationship in order to create a risk profile of the customer and ensure that ongoing monitoring is in place to update customer records and detect suspicious transactions. FinCEN explains that the CDD final rule is in place to allow companies to act on a risk sensitive basis ensuring they have the information needed to fully assess the customer's risk, and for legal entities, that the beneficial ownership is verified.

What procedures form a Customer Identification Program (CIP?
The point of a CIP is to understand the true identity of the customer. This should include an identity verification check using the customer name, date of birth, address, and an identification number such as the SSN, as well as a comparison against Government lists, such as OFAC SDN screening. This information should be maintained for recordkeeping purposes and monitored for changes on an ongoing basis.

How can I run identity verification checks?
Identity verification checks can be run online, quickly, and effectively using the SmartSearch platform. We verify the identity of the individual against consumer data, using their name, address, date of birth and social security number. For photo ID documents, facial recognition and liveness technology verifies the image against a selfie of the customer to mitigate ID-fraud. We also provide a full range of screening services which include global adverse media, Sanction and PEP check, all of which are monitored on an ongoing basis by our automated system.

How do I identify and verify beneficial owners?
The CDD final rule states that the beneficial owners of business customers must be identified and verified in the same way any individual customer would be. Confirming the beneficial owner of a company can be difficult - especially if the person wants to remain anonymous. SmartSearch offers comprehensive business checks which allow you to perform Sanction and PEP screening on any beneficial owners or executives when onboarding corporate customers.

How can I monitor customers?
One of the key parts of a FinCEN compliant CIP program is customer monitoring. For a financial institution to ensure it is meeting all its BSA requirements, simply running checks at the onboarding stage is not enough - the entire customer database must be monitored on an ongoing basis to maintain that compliant position. SmartSearch offers everything you need in one platform: identity verification, CDD and screening, anti-fraud checks, customer data hosting and ongoing monitoring for fast and secure customer onboarding.
Get the help you need
For the most quick and reliable identity verification system, choose SmartSearch. Our innovative online platform will help you meet all your BSA/CDD Final Rule requirements ensuring you always stay FinCEN compliant.
The unique three-stage system uses global credit reference data, the Dow Jones watch list and the latest facial recognition technology to enable you to run full KYC checks - with adverse media, sanctions and PEP screening - and ID fraud checks to ensure the customer data and the person providing it match. We host all search data on the platform and monitor it every night for compliance and audit purposes, meaning you need just one system for all your KYC needs.

That's where we come in
SmartSearch offers everything you need to run identification verification checks on US and international customers. From initial ID checks with screening and liveness detection to data hosting and ongoing monitoring, SmartSearch is the only KYC system you need, making ID verification for individuals, businesses, and beneficial owners quicker, easier, and more secure than ever.
See pricing
See it in action
Let one of our highly-trained sales team demonstrate
the multi-award winning SmartSearch AML product
Get a free demo
Sign up to our newsletter to receive news, resources and updates straight into your inbox!
By submitting your email address, you consent to us sending you emails about news, case studies, resources and updates. To find out more, visit our Privacy Policy.