Overview
SmartSearch is the only AML compliance resource you'll ever need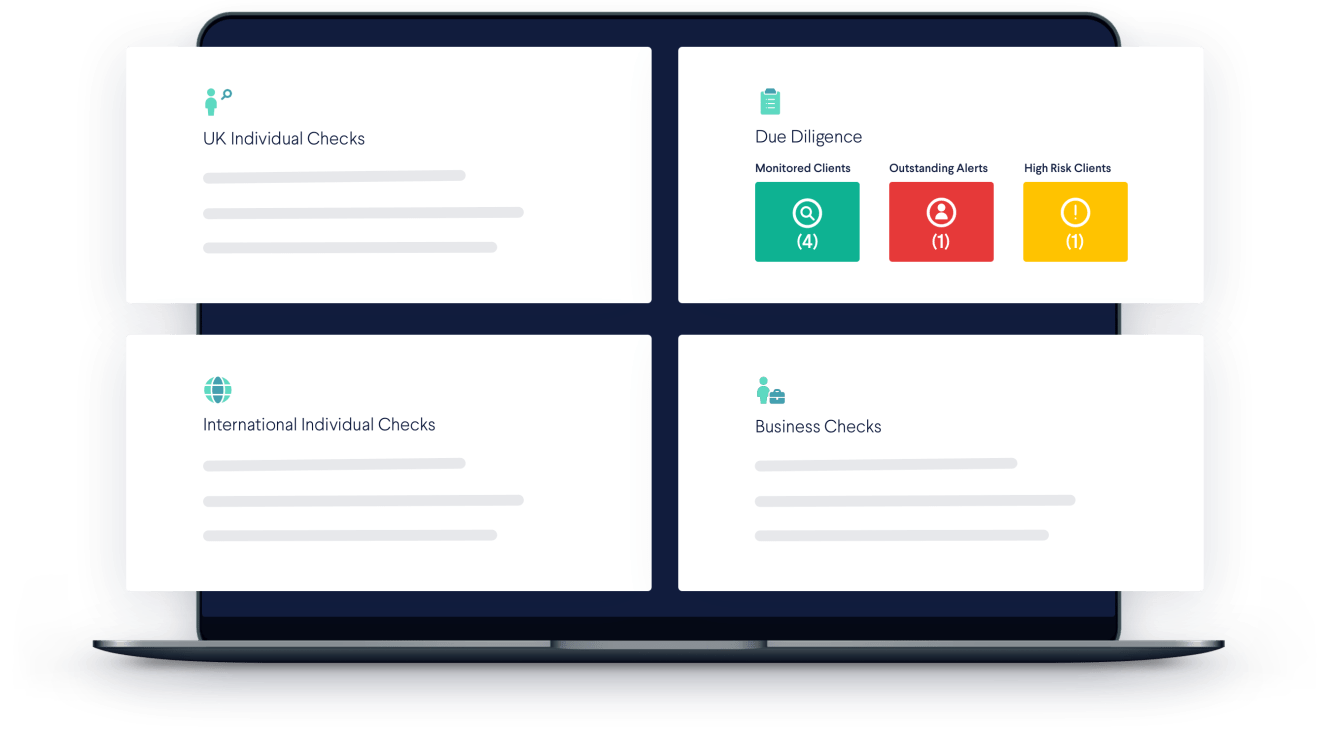 Customer identification, Sanctions and PEP screening, ongoing monitoring and fraud prevention all in one place 

Fast and reliable AML checks
Performing AML checks using SmartSearch is simple, fast and reliable. Just enter a customer's name, address, date of birth and social security number and the platform will complete a full AML check in less than two seconds.
Automatic Sanction and PEP screening on all searches

Unlike other AML platforms, SmartSearch automatically performs Sanction, PEP, SIP and RCA screening on every customer identification check you complete, enabling you to comply with all KYC and AML requirements through one simple system.
Streamline your Customer Identification Program

Our unique search facility identifies and verifies your customers first, ensuring you never waste any time performing Sanction and PEP screening or enhanced due diligence on the wrong person.
Enhanced Due Diligence
If a search matches an individual to a Sanctions, PEP, SIP or RCA list, Enhanced Due Diligence is automatically triggered. Our advanced AI technology then removes any false positives meaning you are only alerted if manual intervention is required.
Ongoing monitoring 

We monitor all searches daily, alerting you of any changes to a customer's Sanctions or PEP status to ensure you are always fully compliant.
Retrospective checks 

SmartSearch can perform retrospective checks to verify historic customers and resolve any intermittent compliance gaps. This guarantees your records are fully comprehensive and you are always prepared for internal audits and regulatory visits.
Introducing TripleCheck
TripleCheck: AML, facial recognition and digital fraud checks in one
Introducing TripleCheck; a unique all-in-one compliance solution. By combining our award-winning AML checks with the most advanced facial recognition techniques and digital anti-fraud checks, we have created the most powerful and reliable KYC, AML and anti-fraud solution on the market.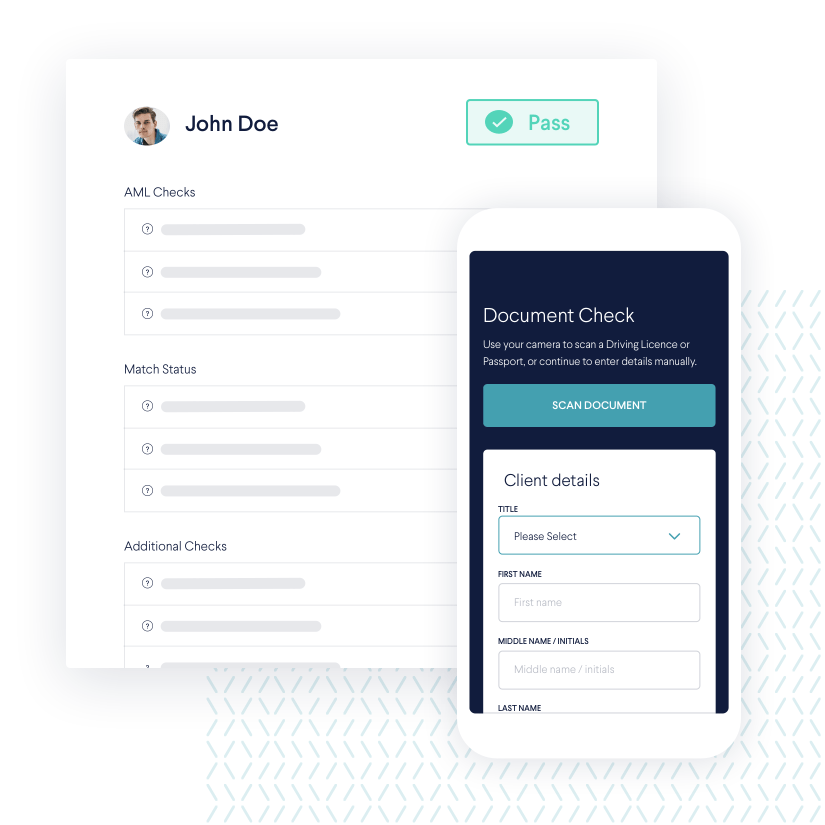 1. Verification and Screening
Just enter your client's details and we'll run a full AML check, including Sanction and PEP screening, and deliver the results in less than two seconds.
2. Facial Recognition
Using the most advanced OCR, biometric and liveness techniques we'll confirm if the client documents provided are genuine.
3. Digital Fraud Checks
By combining key digital elements (DEs) we'll deliver an overall risk score and provide any information you need to support additional due diligence.
Ongoing Monitoring
TripleCheck is an innovative new electronic CIP, KYC and AML solution that combines our award-winning AML service with sophisticated facial recognition techniques and robust digital fraud checks to create a three-in-one solution.
We utilize global credit reference data, over 1100 worldwide Sanction & PEP watchlists and the latest OCR, biometric and liveness facial recognition techniques with advanced fraud-risk indicators to deliver the most powerful and reliable KYC, AML and anti-fraud solution on the market.
Read More
One platform, multiple AML solutions
SmartSearch offers a complete Customer Identification Program for verifying both US citizens and internationals. Our unique platform performs customer identification, full Sanction and PEP screening, ongoing monitoring and fraud prevention all from one place so you will never need to use multiple AML solutions again.
See all the benefits
Multi-point identification and verification
Full Sanction PEP, SIP and RCA screening
Automatic enhanced due diligence on any matches
Clear pass or refer result in seconds
Fraud prevention
Ongoing monitoring
Run remote checks via the integrated app
Retrospective service ensures no compliance gaps
Integrate SmartSearch into your existing system
You can use the SmartSearch platform via your internet browser or integrate into your existing system. Integration saves time and money as it enables AML checks to be completed using your existing customer data files.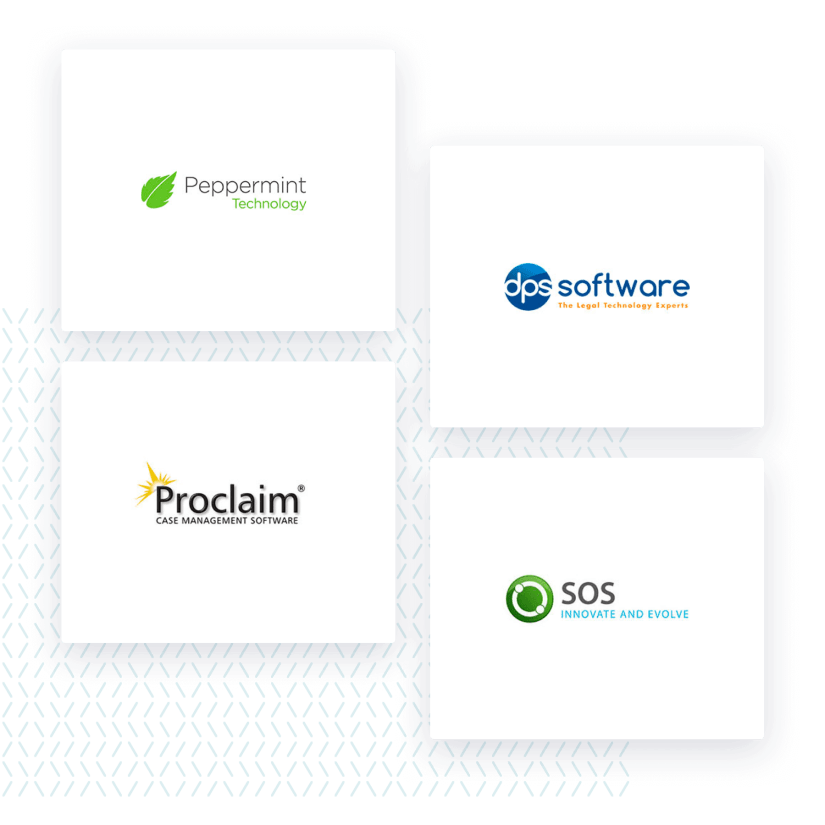 Tailor-made AML solutions
We can create a bespoke AML package to fit your needs and budget without compromising on functionality or service. All our customers receive access to the same system ensuring our unique AML platform remains affordable for all businesses.
See pricing
We have over 3,500 customers, from start-ups to corporate giants
Hear their stories
There's a reason we have a 98% client retention rate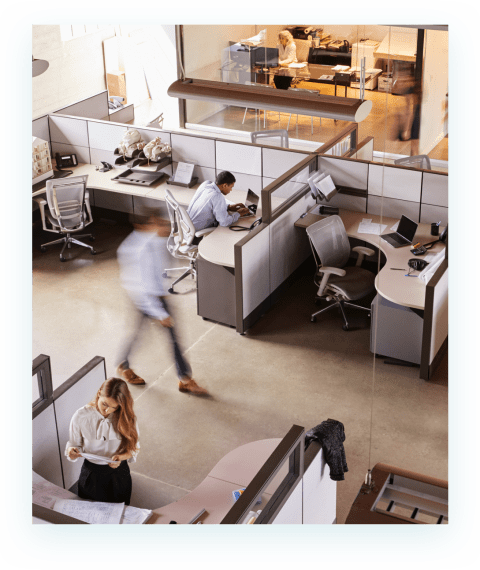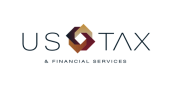 Our processes have been streamlined; we get all the information we need in one search and we no longer need to take so much time to connect the dots. We are always kept up to date with the latest developments. It is good to know they are always looking to help and simplify things for us, particularly with updates such as API integration. This is an excellent idea and would benefit many businesses to use a familiar system. We would recommend SmartSearch as an AML provider

Martina Hopgood

Client liaison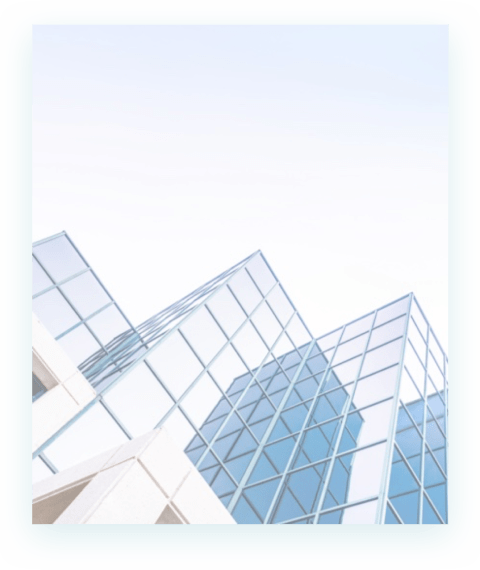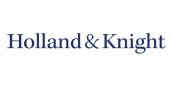 SmartSearch has now become an essential element of our onboarding process and it is great to have the ongoing monitoring working in the background too. We are kept up to date on the latest products and services which would benefit us, such as the Retro Bulk Upload for historic clients. Our account manager has offered to help with setting up any new users and we are pleased we can turn to her for help if we have any queries or require further training. We would not hesitate to recommend SmartSearch to others who would like to improve their AML processes

Nikki Conquest

Office Manager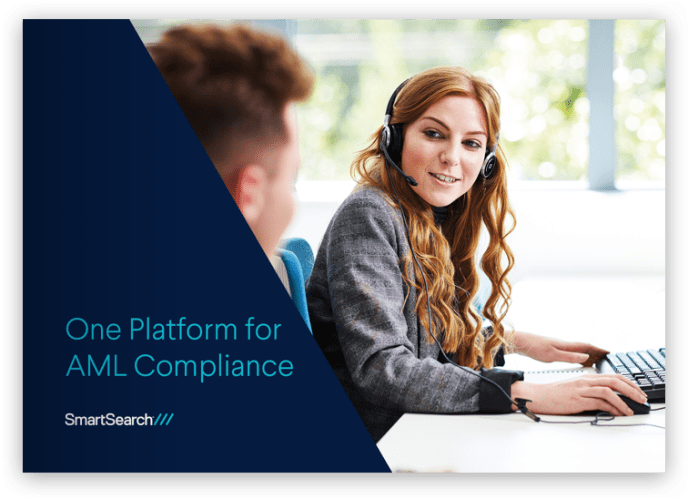 Not convinced? Download a free brochure today!
Thank you
We have received your submission and will send your free brochure to you soon.
Have a question?
Have a question you don't see here?
Get in touch
See it in action
Let one of our highly-trained sales team demonstrate
the multi-award winning SmartSearch AML product
Get a free demo
Sign up to our newsletter to receive news, resources and updates straight into your inbox!
By submitting your email address, you consent to us sending you emails about news, case studies, resources and updates. To find out more, visit our Privacy Policy.