SmartSearch for SMEs
We help smaller businesses understand AML and stay compliant
You don't need a team of AML professionals to get the job done
We work with hundreds of smaller businesses that don't have large compliance teams and processes in place to abide by the regulations. If you're time-poor and would like to avoid the hassle of manual processes, you're in the right place.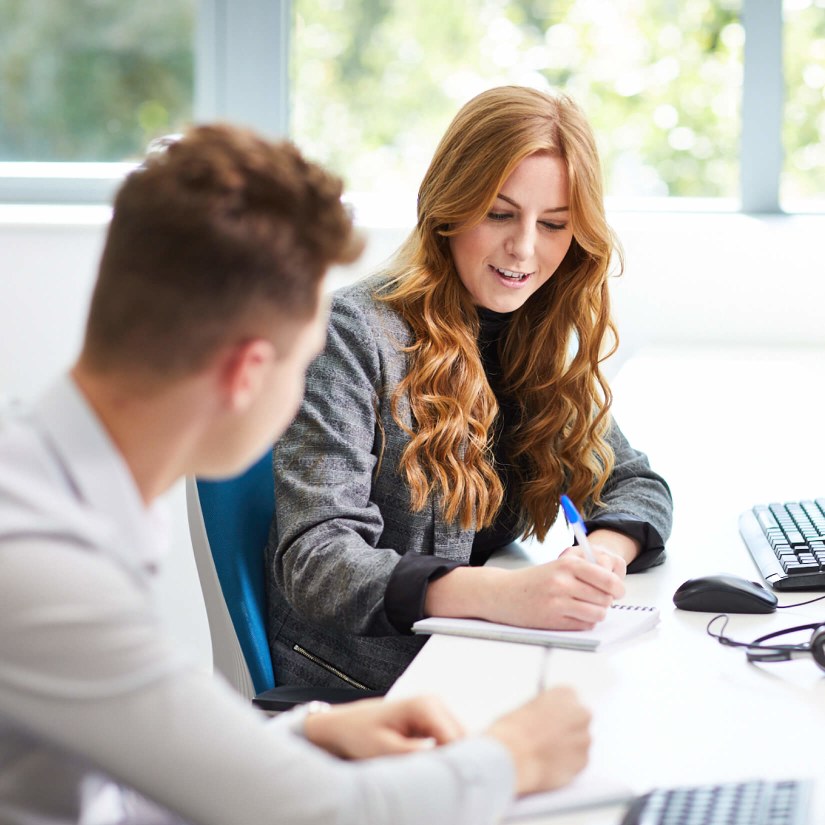 Just a few areas we can help you with:
Compliance that takes minutes to complete
Our platform completes individual searches in seconds and business checks in less than two minutes. We offer the same service to all business, no matter what size, to ensure AML compliance is quick and easy.
Easy to use with no training required
Our system is so simple to use that anyone at any level can successfully perform an AML check. Our downloadable reports are easy to understand, and thanks to real-time hosting of all your search activity, any information needed to support an internal audit or visit from your regulator can be accessed immediately at any time.
Step by step guides to help you
Our 'how to' guides provide step-by-step information on how to use the SmartSearch system and our product sheets tell you everything there is to know about our services.
No paper or manual checks needed
With electronic verification, there is no need to use or store paper documents or waste time running manual checks. SmartSearch automatically triggers Enhanced DueDiligence whenever an individual's name is matched on a Sanctions or PEP list, while our daily monitoring service ensures you are alerted if anyone's status changes.
Dedicated Account Managers to help you
You will be assigned a dedicated Account Manager who will work with you from the outset and be your key point of contact for any queries you have or support you need. You will also have access to the full client services team who are able to offer additional support.
Instant feedback
Our one 'one-click feedback' system enables you to provide immediate feedback on our service and receive a personal response from the team. This helps improve communication, build relationships and ensures we continue to offer exceptional levels of customer service.
Conduct your AML checks on the go using our mobile app
Our fully integrated app enables you to stay compliant wherever you are - just use your device's camera to take a photo of the client's ID - or enter their details manually - and receive a pass or fail result in seconds. The search outcome details are automatically uploaded into the full SmartSearch system.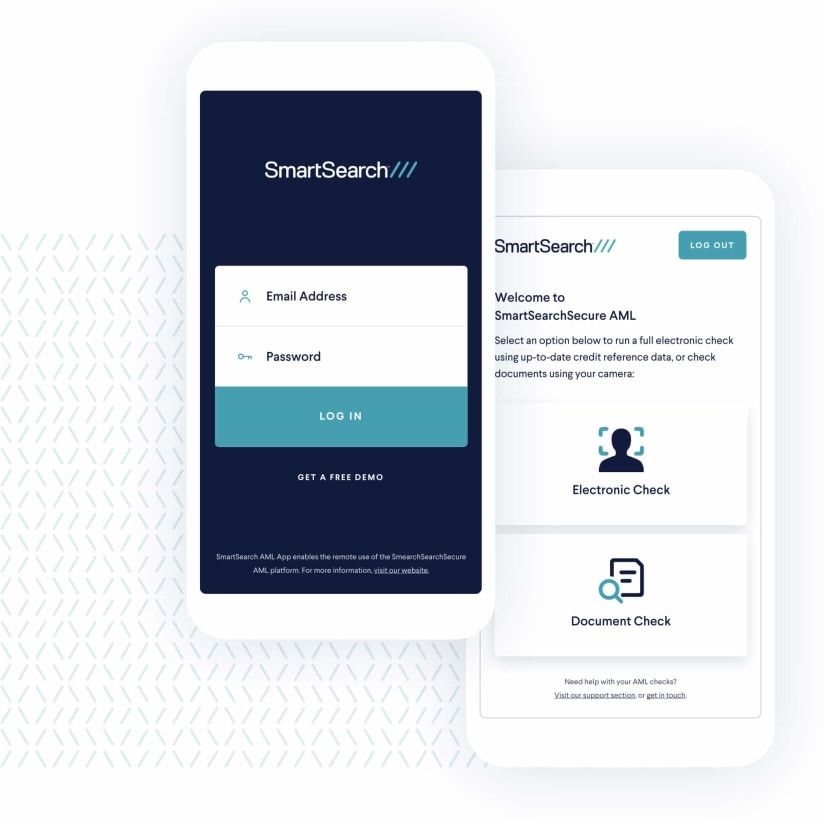 We create bespoke packages to suit both your needs and your budget
We can create a tailor-made package to fit your needs and budget, but will provide the same degree of functionality and service, irrespective of search volumes or fees paid. This approach ensures our unique, award-winning system is affordable to all businesses.
See it in action
Let one of our highly-trained sales team demonstrate
the multi-award winning SmartSearch AML product
Get a free demo
Sign up to our newsletter to receive news, resources and updates straight into your inbox!
By submitting your email address, you consent to us sending you emails about news, case studies, resources and updates. To find out more, visit our Privacy Policy.