Features
AML checks for individuals and businesses, in the UK and internationally, all in a single platform
Carry out an AML check on an individual person in a matter of seconds
AML checks on individuals

By just entering an individual's name, address and date of birth, our platform completes a full AML check in less than two seconds, saving time and money.

Multiple verification methods

By using global data partners Experian, Equifax and Dow Jones we are able to offer an efficient, cost-effective and fully compliant solution.

Get detailed online reports

Our AML checks provide detailed reports on each individual, ensuring you know all there is to know about your customers.
Know your Customers and stay AML compliant without being intrusive
Sanction, PEP, SIP and RCA checks

Our system automatically performs Sanction, PEP, SIP and RCA screening on every AML check you complete, ensuring you are always AML compliant.

Enhanced Customer Due Diligence

Enhanced Due Diligence is automatically triggered for any clients matched with sanction, PEP, SIP or RCA lists.

Monitoring dashboards & MLRO alerts

Our daily monitoring service automatically alerts us of any changes to your clients' status and we will notify you if you need to take any action.
Check a business and every individual stakeholder in a matter of minutes
AML checks on businesses

SmartSearch can perform a comprehensive AML business check and complete Sanction screening in less than two minutes.


Enhanced Companies House data

By sourcing information from Companies House information we are able to enhance your KYC understanding of a new client's business, including any potential financial risks.

AML checks on company directors

SmartSearch is the only AML platform to provide full BusinessCredit Reports, enabling you to gain an overview of a business' credit score including P&L, balance sheets, key ratios and payment history.
Perform AML checks on all your international clients too
Check businesses and individuals in over 200 countries.
Get started
Our AML app ensures you can do your searches wherever you are
Easy AML searches on the move

SmartAML, our fully integrated app, can verify all documents remotely with the same capabilities as the full platform, and users receive the results to their handheld device in a matter of seconds.

Automated ID scanning using OCR

Just scan the individual's driving licence and SmartSearch will verify them against credit reference data, perform PEP and Sanctions screening and monitor for any changes.

Manual fallback data entry

If there is no photo licence available, or the scan cannot be read, you can enter the individual's details in manually and SmartSearch will perform the same checks automatically.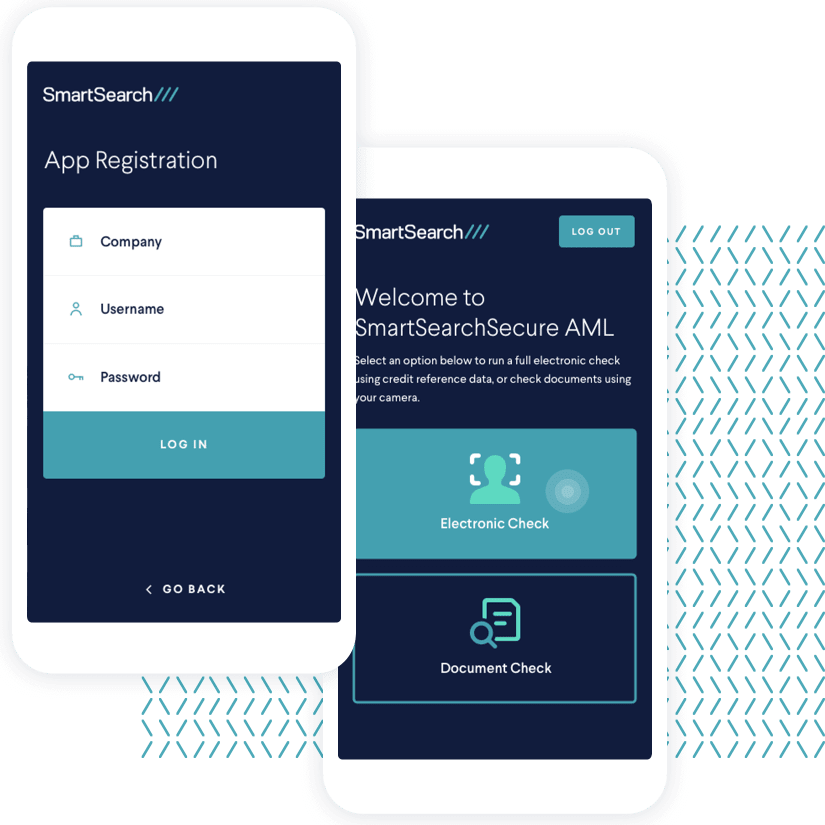 Easily integrated into to your AML programme with automation built in
Team management and reporting

Our easy-to-use platform gives you full visibility of any searches your team have run team and the ability to download the reports directly.

Export data for audits & reviews

Our system allows you to simplify your workflows and export data to ensure all information needed for audits and reviews is immediately accessible.

Retrospectively check existing clients

Our batch upload service enables you to upload and verify your current and past client base to ensure all your record keeping is up to date and audit ready.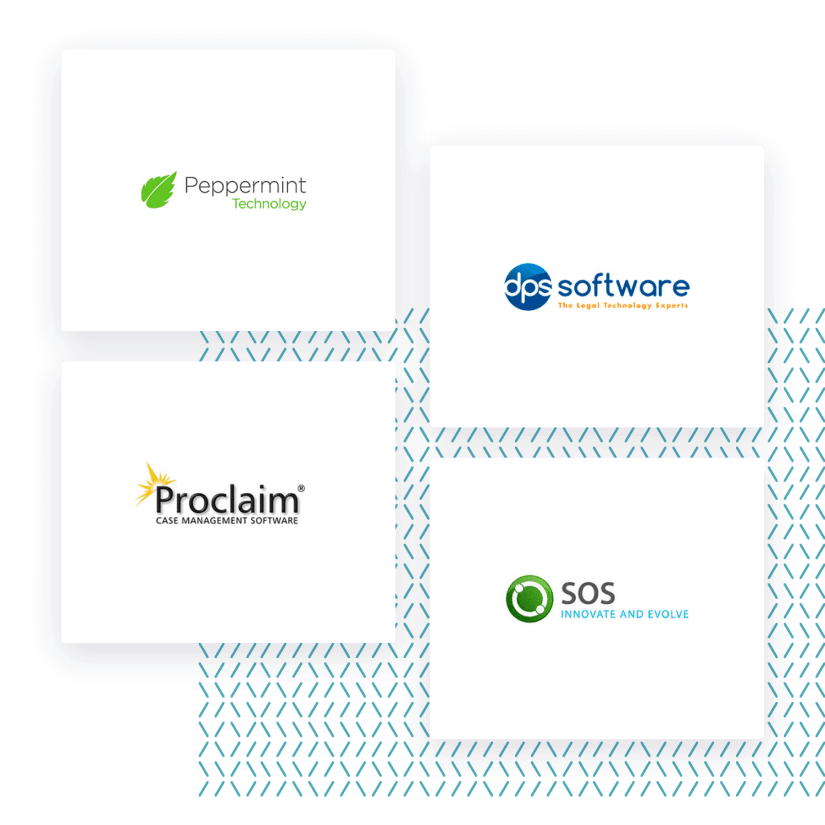 See it in action
Let one of our highly-trained sales team demonstrate
the multi-award winning SmartSearch AML product
Get a free demo
Sign up to our newsletter to receive news, resources and updates straight into your inbox!
By submitting your email address, you consent to us sending you email about news, case studies, resources and updates. To find out more, visit our Privacy Policy.